LITTERS EXPECTED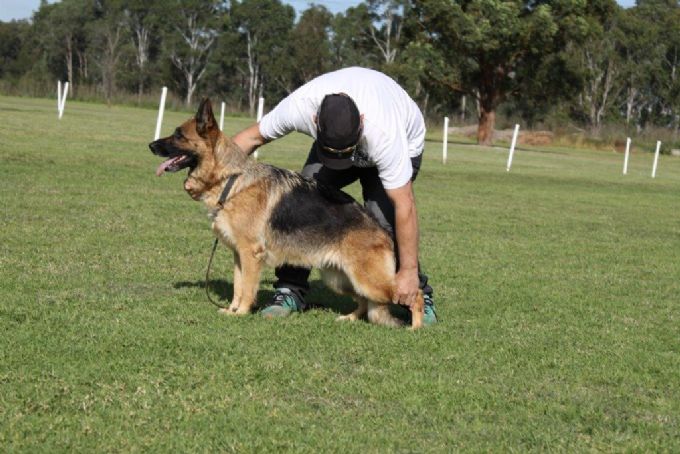 AMBALA LAUGHING A Z CL.1
(SPARKLES)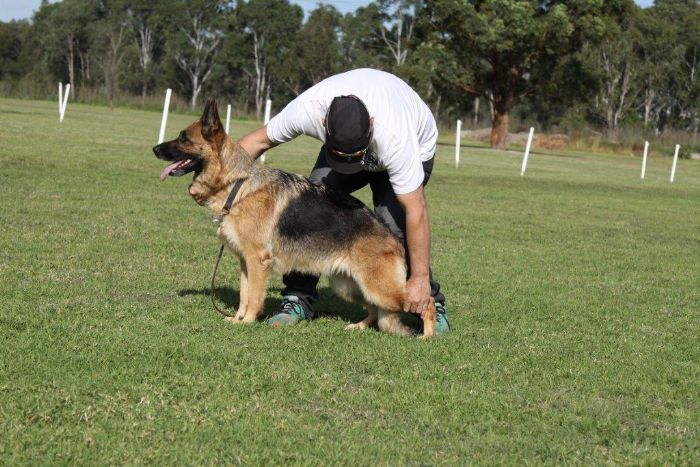 AMBALA FUNKY MISS AZ CL.1 DM Clear
"JENNA"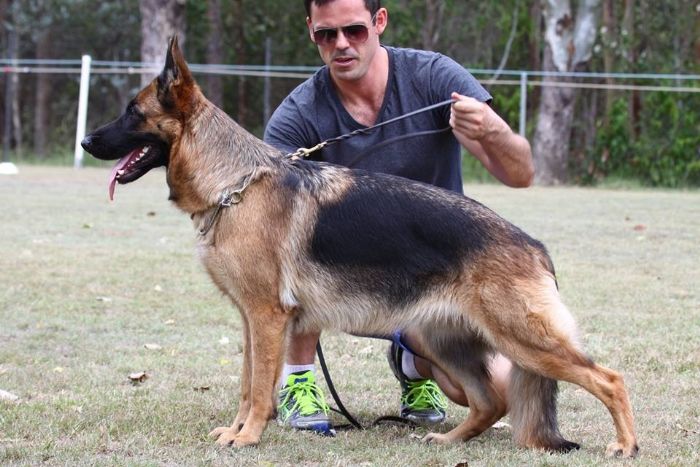 AMBALA FUNKY MISS (Jenna) has been confirmed in whelp to BLUEMAX BOMBS AWAY AZ Cl.l
pictured hereunder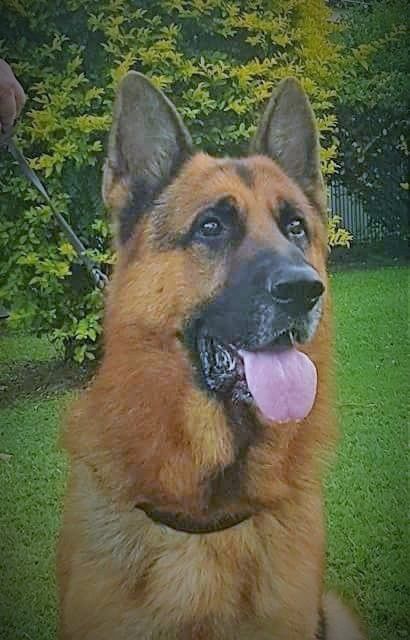 he is a son of German dog Noell v Sustenstein aED who is owned in Texas, Amerca by the one and only George Foreman and whose semen was imported and produced the outstanding Ch.Karmay Chakira and Bombs Away and we are lucky enough to have been able to obtain Noell's lines through Bombs Away - Jenna's litter is due l4th June and pups ready to go home August.
AMBALA FUNKY CHICK AZ CL.1 DM Clear
"STEFFI"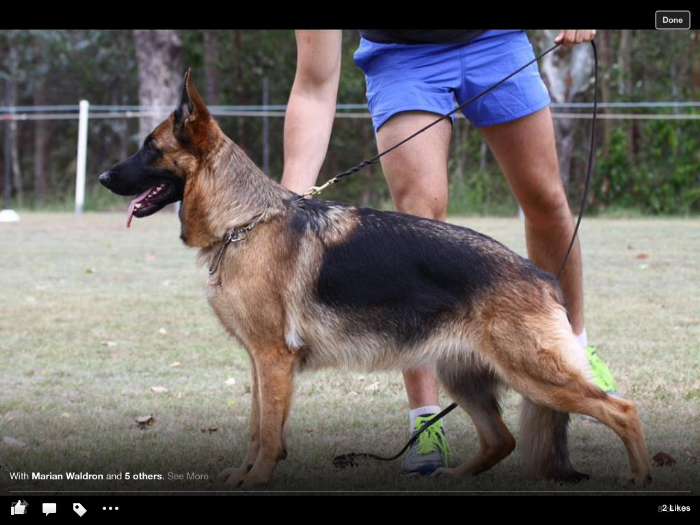 AMBALA FUNKY CHICK is in whelp to the stunning young FREMONT WATSON top winning male in Australia at the present time - he is from the tripple National Medal winning FREMONT HELLS BELLS
This litter is due 21st June and ready to leave late August.
The above three females are all by National Gold Medal Winner
Ch. Kwint v Juerkinstall aZ (imp Italy) who has been proven as one of the top producing males to come to Australia
their dam is
Ambala Dolly's Diva AZ a daughter of
Ch,Ambala Caprio AZ National Gold Medal Winner, NSW Sieger and proven top producer
and
Ch. Ambala Show Doll AZ National Bronze Medal winner and twice NSW Siegerin also a top producer
.
ENQUIRIES ARE WELCOME
Contact Details
Fay Stokes
Cranebook, NSW, Australia
Phone : 02 47304013
Email :
[email protected]